Thermal insulation types
Dry open placement(on horizontal services)
The dry open thermal insulation method is used on horizontal attics, basement and floor ceilings, in the construction of new buildings or for the purpose of adding extra thermal protection to an already commissioned site, e.g., in case of reconstruction. Material is supplied via hoses, laid onto the surface and levelled to the desired thickness.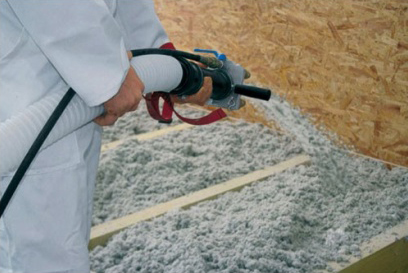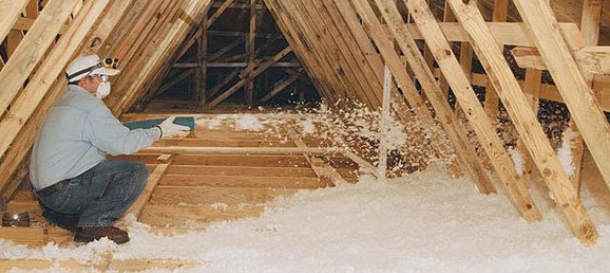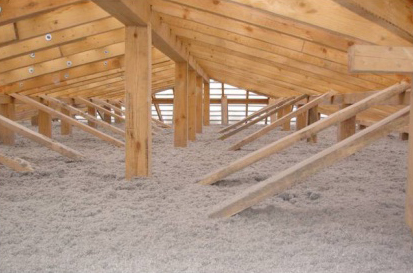 Dry blowing into a cavity(limited volume)
Dry blowing into a cavity is used for filling horizontal, slant and vertical surfaces. It is used for thermal insulation of mansard gables and slant roof roofing, gypsum plasterboard-plated walls; noise insulation of framed partitions between premises, and for thermal insulation of ceilings sealed on both sides and initially not thermally insulated.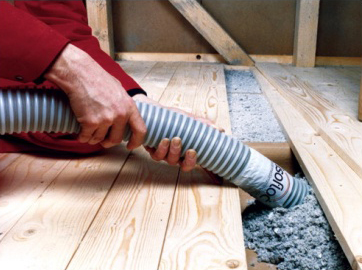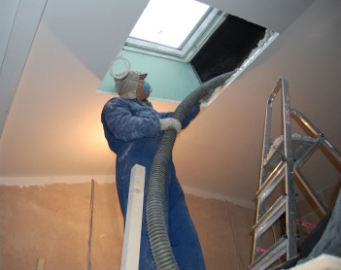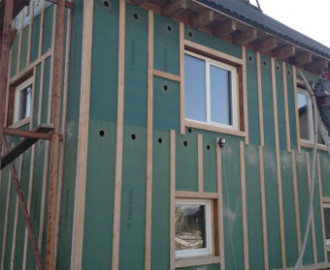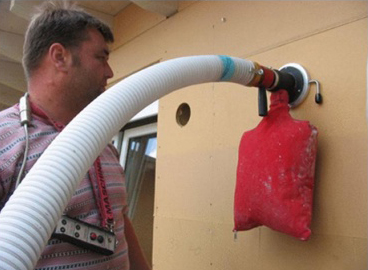 Wet placement on glue(on open vertical surfaces, slant ceiling surfaces)
The wet method is used on open and horizontal structures, for instance, for thermal insulation of building façades or noise reducing surfaces in gyms, cinemas and music studios. The material fills the insulated material fully, enveloping all structures and utility lines, including electrical wiring, water supply and heating pipes.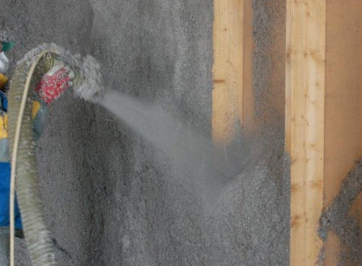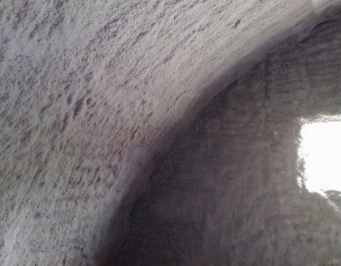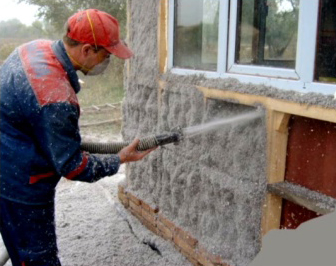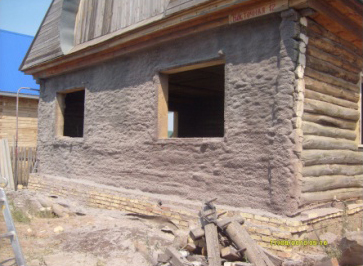 Tin bending works
SIA "LAGRON" offers measurement, production with the best equipment available in Daugavpils, delivery and installation of drain pipes, gutters, roofing elements, drip edges, angles, weathercocks, valley gutters, roof comb elements and other products of painted and zinc coated tin, aluminium, copper and zinc-titan of up to 0.7 mm in thickness.
We enjoy the trust of our customers and partners because:
we strive to do our best
we do our work to a great quality
we respect our customers
we try to avoid raising prices
Working with customers, our company practises individual approach, carries out unconventional orders and maintains its range of services with an eye towards strengthening and expanding cooperation.
Our goal is to do tin bending works of outstanding quality and to maintain long-term and mutually lucrative cooperation.
We will be glad to see you as our valued customer!