Machinery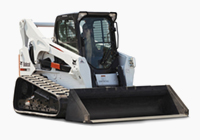 Bobcat T 870 (2011)
The Bobcat T 870 mini-loader is a multi-functional machine developed for dealing with a broad range of works with speed and efficiency. Its primary application is the loading and unloading of large amounts of cargo. Bobcat T 870 can be used for earthwork performance, landscape clearance and levelling, removal of asphalt and concrete pavements, soil compacting, trench digging and many other kinds of works. The machine is very manoeuvrable. It is especially good for pushing and levelling. An ideal solution for use in wet places, allows fast performance of the required work, is capable of loading any truck faster than an excavator or a front loader. Apart from that, the loader can be used with a broad range of trailers.
---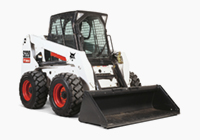 Bobcat S 220 (2005)
Bobcat S 220 is a mini-loader. Its compact dimensions allow using it in places that are just too small for any construction vehicles with larger dimensions. These can be construction sites with limited mobility opportunities, operations in dismantlement areas or with large amounts of construction waste, loading and unloading operations. The S 220 is deemed most useful when there is a huge amount of work to be done within a limited period. It is an extremely manoeuvrable machine, which is of major importance at construction sites of today. Such machines are especially sought after in such industries as construction, utility services, the forest sector.
---
JCB 4CX (2013)
The JCB 4CX loader excavator delivers excellent performance in loading and digging operations. A combined hammer and dual-direction auxiliary conduits provide single- and double-action hydraulic flow, which allows using a multitude of JCB accessories. This makes the machine more versatile, allowing for a broader use of accessories, which results in greater performance and a broader range of application.
---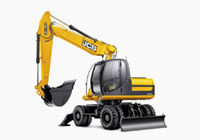 JCB JS175W (2012) and JCB 175W (2004)
To achieve optimum efficiency the advanced management system (AMS) has four operation modes: automatic – switches automatically between the economy mode and the maximum output mode, which ensures unsurpassed efficiency at the required output level; economy mode – ensures maximum fuel economy in light operating conditions; hoisting – adjusts the flow and pressure to ensure even and powerful effort when hoisting objects; precision – ensures even and adaptive performance.
---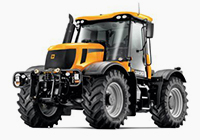 3230 Fastrac

Developed and produced by JCB, the P-TRONIC is a transmission with partial power switching and 24 gears, allowing a vehicle to travel at speeds of up to 65 km/h and facilitating the choice of proper speed for each application. n6 power switching gears with 4 ranges ensure even and faster switching to a higher or lower gear, appropriately to the load, and the multi-plated oil-immersed wet-type clutch allows smooth, gradual enabling of a drive without pushing the clutch pedal.
---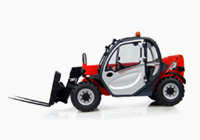 Manitou MT 1436
---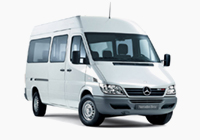 Mercedes-Benz Sprinter 313 (2004)

Transportation of employees and materials to construction sites
---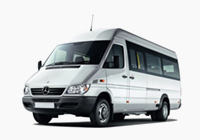 Mercedes-Benz Sprinter 411 (2000)

Transportation of employees and materials to construction sites
---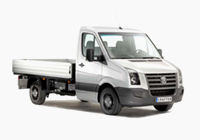 Volkswagen Crafter (2007)
Transportation of employees and materials to construction sites
---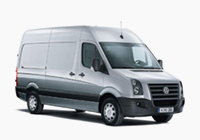 Volkswagen Crafter (2009)
Transportation of employees and materials to construction sites